4 Places to Put Outdoor Pole Lights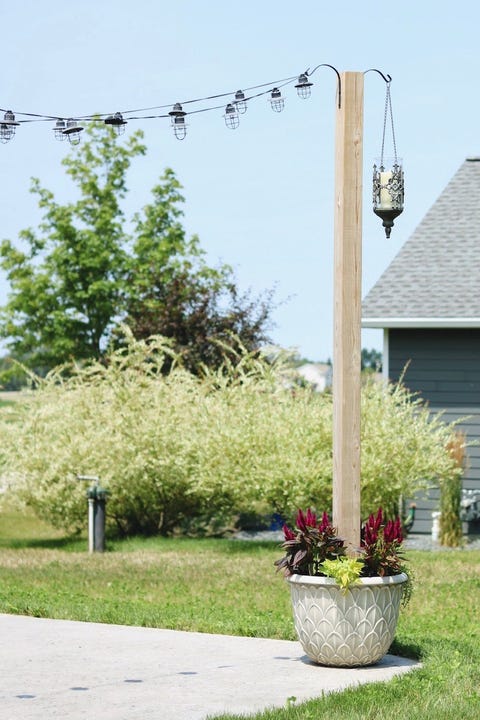 There was a time when the only outdoor pole lights that were available were those that were placed as streetlights by your local town or city. Luckily for us, these days outdoor pole lights are available in a wide variety of different shapes, sizes and styles to be used by the modern landscape designer.
Use Pole Lights in Your Driveway
Pole lights work great in your driveway. Unlike other areas of your property, you usually want to shed as much light as possible on your driveway as possible. It helps you back in and out at night, and will make you safer because other drivers can see you as you pull through your driveway privacy gates. It can help with early morning or late night shoveling if you live up north, or even just prevent you from running over your lawn or any flower beds. They even work great simply as a decorative touch to your driveway.
Try putting two of pole lights of any style that strikes your fancy at the end of your driveway with one on each side. This creates symmetry and provides a welcoming light home for you or for any guests that you may have
Try Them on Your Deck or Patio
If you do it correctly, pole lights can also work great on your deck or patio to provide light. They work much better than the outdoor flood lights that many homeowners end up using on their decks and patios. Try placing them around steps and other hazards to provide adequate light so nobody trips. If you use dimmer lanterns they can also be used to line the edge of your deck. The right light fixtures and spacing will make this a great, eye-pleasing effect.
Outdoor Pole Lights Work Great At Home Entrances
Another area of your house you are going to want to have a lot of light is right on your doorstep. It will allow people to see exactly where your door, doorbell, and any steps leading up to them that you may have. It will also allow you to see whoever happens to be knocking on your door late at night or early in the morning.
Once you find some pole light fixtures that you like, simply install one or two of them close to your doorway. Depending on the size and type of entrance to your house you have you can place one on either side of the door or on poles themselves situated a bit further away. Another option is just to hang a light right above your doorway. For all of these types of lighting, light fixtures made in the lantern style will work the best.
Use Them in Your Garden for "Moonlight"
A final option for using pole lights is to install them in your garden. However, it can be difficult to use these types of light and achieve the look you want because they cast such a large area of light. Remember, in garden lighting less light many times creates a much better effect. Only if used appropriately will they achieve great effects.
One of the best ways to use outdoor pole lights is to try to create a "moonlight garden". With the help of special bulbs and either hanging lights high up in trees or just high up on pole you aim to create the same level of light that you see under a cloudless full moon every night. It really is an amazing effect if done right.
There are many different applications for using pole lighting on your property from lighting your driveway and home entrances to utilizing it in your garden. It is definitely one of the many landscape lighting ideasthat you can make use of when you are drawing up your designs.