Know How the Acupuncture Therapy Works For You
Acupuncture is no longer a luxury but has become a necessity for the people, who often experience pain. This therapy has become highly popular among the patients as well.
Doctors now recommend acupuncture as an addition to a deadly disease, so that people can get relief from the pain and post-disease depression. Acupuncture is known to give relief from mental and physical ailments.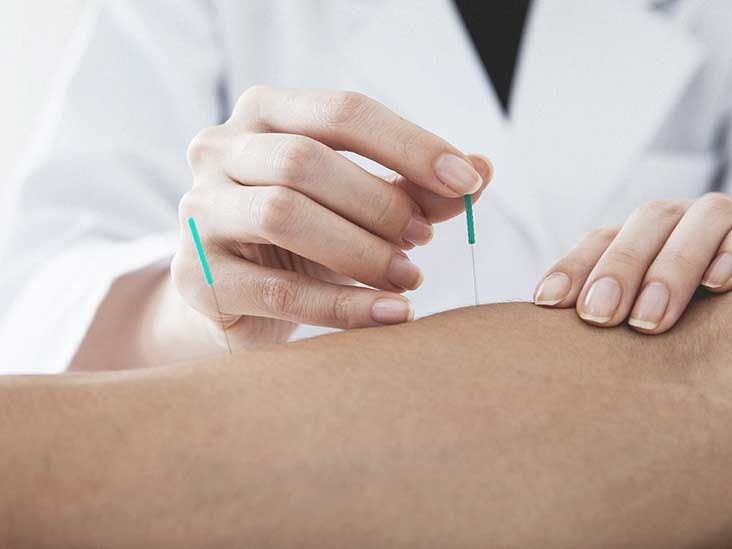 Acupuncture has become popular in western culture after a story was published in the newspaper indicating that the journalist got his back pain cured post back surgery by inserting the needles. This therapy has achieved a lot since then. The therapy uses heat, needles, pressure, and other cures on the acupoints in the body; this 2000-year-old Chinese healing art is now popular globally.
Conditions that can be treated by acupuncture
Acupuncture is now a highly renowned therapy that has its own benefits, which make it popular among the patients. Research suggests that acupuncture is helpful in relieving the pain and is used for a wide variety of other illnesses. They say that the main goal of this therapy is to self-heal.
It helps in cases of:
low back pain
neck pain
osteoarthritis
knee pain
a headache and migraine
What Does Who Has To Say?
The World Health Organization (WHO) has enumerated a number of disorders which are proven to be treated by acupuncture effectively. This includes:
high & low blood pressure
chemotherapy-induced nausea and vomiting
gastric conditions, including peptic ulcer
painful periods
dysentery
allergic rhinitis
facial pain
morning sickness
rheumatoid arthritis
sprains, tennis elbow
sciatica
dental pain
reduce the risk of stroke
inducing labor
fibromyalgia
neuralgia
post-operative convalescence
spine pain
stiff neck
vascular dementia
A whooping cough, or pertussis
Tourette syndrome
The WHO has even suggested that they help in curing a number of infections and urinary tract. They say that acupuncture can be recommended for these diseases.
Let's discuss the role of acupuncture in some of the prominent diseases.
Chronic Pain
Acupuncture is recognized as a therapy that can effectively treat chronic pains and other ailments. According to a study of 2012, acupuncture is better than no acupuncture to deal with chronic pains:
Back and neck pain
Osteoarthritis
Chronic headache
Shoulder pain
Many health institutes call this study as the most prominent evidence to date acupuncture that would be helpful in chronic pain. The doctors have started suggesting that they should turn to other treatment for chronic pain unless it involves palliative care and end-of-life care.
Cancer
Doctors have started using acupuncture therapy along with the cancer treatments, like chemotherapy, radiation, or surgery; it can help the patients who have vomiting and nausea during the treatment.
Chemotherapy and radiation weaken the body's immune system; so it is necessary for the acupuncturist to follow a strict clean needle procedure.
Menstrual Cramps
Many women have painful periods, and this condition is known as dysmenorrhea; if you are suffering from this then acupuncture is best for you. According to some research, acupuncture is beneficial to relieve the pain of menstrual cramps. However, at this time, this research is restricted.
Fertility Treatment
Women who endeavor to get pregnant with costly and tedious richness medications, needle therapy can have a major effect. It can enhance the achievement rates of medicines, for example, in vitro treatment. One examination recommends needle therapy can enable a few ladies to get pregnant by:
Alleviating tension and anxiety felt by those having ripeness treatment
Promoting bloodstream to the uterus
The doctors say that the more the blood flow, more access would be to the eggs, which will ultimately increase the chance to have a baby.
If you are looking forward to the acupuncture
Acupuncture is considered safe, if performed by a trained therapist. If you are totally ready with the idea of indulging in the therapy, then consider the following points:
Acupuncture can prove dangerous if you are under medications; so before choosing to stick those needles in you, talk to your doctor and go further with his advice.
Always ask the acupuncturist's credentials; an untrained acupuncturist can be harmful to your health. acupuncturist toronto is trained and licensed practitioners and is recommended by the doctors.
If you are under diagnosis from a doctor, then ask if acupuncture can help.
The Final Word
Doctors are updating themselves with the benefits of acupuncture therapy from time to time; they are fully aware that medications can only work for their body, but recovery depends on mental and physical relaxation. Acupuncture is best to help you with depression from the heavy medication.
Acupuncture therapy has widely acclaimed the benefits from various health institutions, and now doctors are focusing on giving the therapy with high medications, which has helped many patients to recover.